You are here
Nothing To Fear: Alfred Hitchcock And The Wrong Men (Paperback)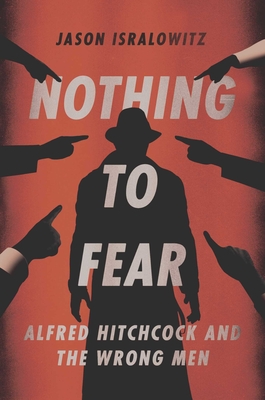 List Price: $19.99
Our Price: $18.39
(Save: $1.60 8%)
Available (Ships in 3-15 Business Days)
Description
---
In 1956, Alfred Hitchcock focused his lens on an issue that cuts to the heart of our
criminal justice system: the risk of wrongful conviction. The result was  The Wrong Man, a bracing drama based on the real-life false arrest of Queens musician Christopher " Manny" Balestrero. Manny's ordeal is part of a larger story of other miscarriages of justice in the first half of the twentieth century. Attorney Jason Isralowitz tells this story in a revelatory book that situates both the Balestrero case and its cinematic counterpart in their historical context. Drawing from archival records, Isralowitz delivers a gripping account of Manny' s trial and new insights into an errant prosecution. He then examines how Hitchcock' s film bears witness to issues that animate the contemporary innocence movement. Given the hundreds of exonerations of the wrongfully convicted in recent years, this genre-bending work of true crime and film history is a must-read.
About the Author
---
Attorney Jason Isralowitz was born in Booth Memorial Hospital in Queens, not far from the former home of Manny Balestrero and the streets where Alfred Hitchcock filmed parts of The Wrong Man. He has loved movies ever since seeing Jaws and The Omen on the big screen at the impressionable age of seven. After graduating with a Bachelor of Science in journalism from Boston University in 1990, Isralowitz attended University of Pennsylvania Law School. He has practiced law in Manhattan for 30 years and is currently a partner at one of the nation's premier firms.