You are here
Liberty or Justice for All?: A Conversation Across the American Centuries (Paperback)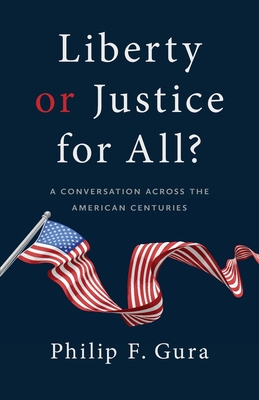 List Price: $21.95
Our Price: $20.19
(Save: $1.76 8%)
Available (Ships in 3-15 Business Days)
Description
---
A riveting story of faith, politics, and ideas, Liberty or Justice for All? brings to life four of America's greatest thinkers, whose dialogue across the ages has never been more relevant. The book traces a striking pattern--the vexed relationship of individual liberty to inclusive social justice--in an elaborate fabric, woven over more than three centuries of American history.
Philip F. Gura begins his nimble tale with Jonathan Edwards, a fiery preacher who insisted that God would reward those who embraced social cooperation. One generation later, the Founding Fathers grounded their own project of civic renewal in rights and freedom. But if every citizen is guaranteed life, liberty, and the pursuit of happiness, does this mean America is a nation where the individual reigns supreme? America's young democracy soon found its prophet in Ralph Waldo Emerson, who preached a gospel of self-reliance, small government, and self-improvement. But with the coming of the Civil War, Emerson's triumphant individual became a cog in a vast war machine. Radical technological transformations convinced the psychologist-turned-philosopher William James that the self was more fragmented and fragile than Emerson believed. He found virtue in pluralism and diversity, seeing selfishness as the cardinal sin. Two world wars and several failed revolutions later, John Rawls, shaken by the divisions of Vietnam, sought to establish a new secular foundation for social cooperation. Over time, we have sought to hold these opposing value systems in delicate balance, promising both liberty and justice for all.
About the Author
---
PHILIP F. GURA is the William S. Newman Distinguished Professor of American Literature and Culture at the University of North Carolina at Chapel Hill. His many books include Truth's Ragged Edge: The Rise of the American Novel and American Transcendentalism: A History, which was a finalist for the National Book Critics Circle Award. He lives in Chapel Hill, North Carolina.