You are here
Wedded Wife: A Feminist History of Marriage (Hardcover)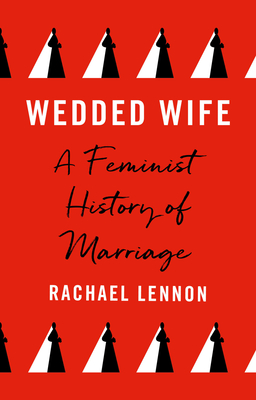 List Price: $22.00
Our Price: $19.80
(Save: $2.20 10%)
Available (Ships in 3-15 Business Days)
Description
---
In this fascinating and insightful book, feminist curator Rachael Lennon provides an intimate and intersectional examination of the history of marriage, with a focus on the UK.

In this fascinating feminist history, Rachael Lennon tells a remarkable story of how this institution has developed from the ancient customs of the stone age through to the modern form it takes today.

In this eminently readable and relatable study, Lennon also explores themes such as the pressure to marry, the politics surrounding proposals, the spectacle of marriage, the business behind it, and the politics tied to consummation as well as issues such as taking a man's name, the nuances of marriage vows and obedience, 'having it all' and trying to keep up the fight to have an enduring marriage.

Having married her wife just a few years after the legalisation of same sex marriage in the United Kingdom, Lennon interweaves her own personal experiences of marriage with stories and anecdotes from throughout history to explore how marriage has transformed over the years.

In shaking off patriarchal expectations, Rachael examines marriage's troubling past and celebrates a more joyful present, celebrating the feminist activists who have fought to make marriage a pure and equitable celebration of love, open to everyone regardless of gender or sexuality.

She also asks what compels us to keep making this choice? Can we let go of the gendered baggage that we have inherited? Can we hold true to feminist values as we commit to our partners? And what does that look like? How can we build on the past to continue to redefine marriage for the future?
About the Author
---
Rachael Lennon was the National Trust's co-founder of the revisionist Challenging Histories programme which Clare Balding claimed "will change the way history is written and thought about from this point onwards". Having grown up understanding that marriage was only for a man and a woman, she married her wife Claire in Northumberland in 2017 - just 3 years after the legalisation of same-sex marriage in the UK. Rachael lives in Durham with her wife and daughter.